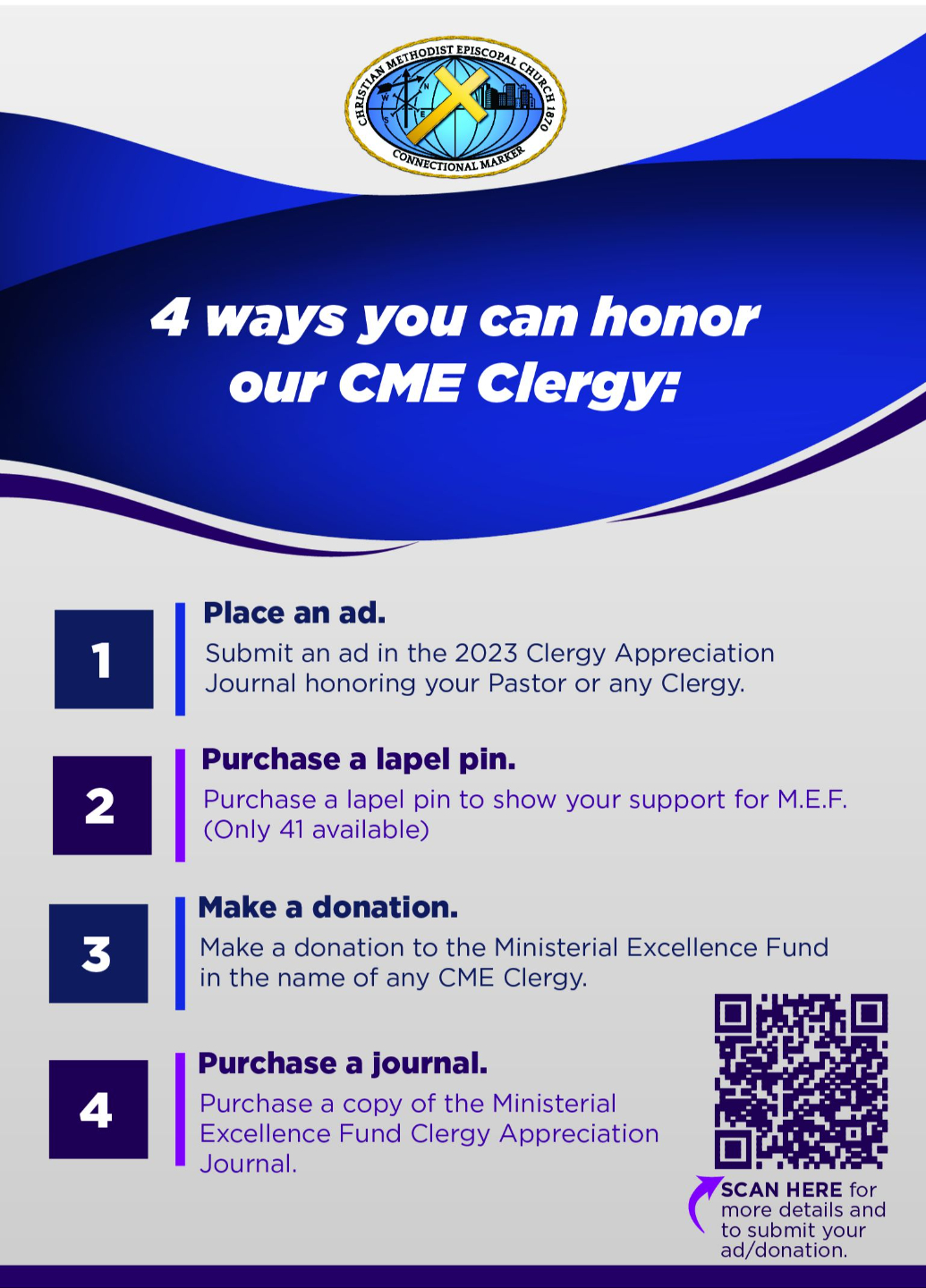 The Bold Money Matters Team encourages all to celebrate, honor, and affirm Clergy all year long; however, October is national Clergy Appreciation month and presents an opportunity to raise funds to financially support Clergy through our Ministerial Excellence Fund (M.E.F.).
The M.E.F. is a matching fund supported by the CME Church and the Lilly Endowment, Inc.
Click on the link above to place an ad to honor a member of Clergy, purchase a lapel pin, make a donation, and/ or purchase a print copy of the journal.
The ad may honor a member of CME Clergy or a minister may showcase their ministry efforts by submitting an ad.  An electronic version of the E-book will be distributed widely throughout the CME Church and other stakeholders.
Ministerial Excellence Fund Lapel Pin
The M.E.F. lapel pin will be available and mailed out by Oct 31st!